The 2021 Mercedes AMG E-63 has just been spotted testing on the famous Nurburgring track in Germany. The roof, the hood, and parts of the sides were visible while the rest of the car was hidden with the special camouflage attire.
The front and rear of the car were heavily camouflaged hiding the bumpers, and especially the lights. However, despite the entire disguise, you can make out the general shape of the vehicle. Unsurprisingly the design is similar to other AMG Mercedes cars we have seen recently.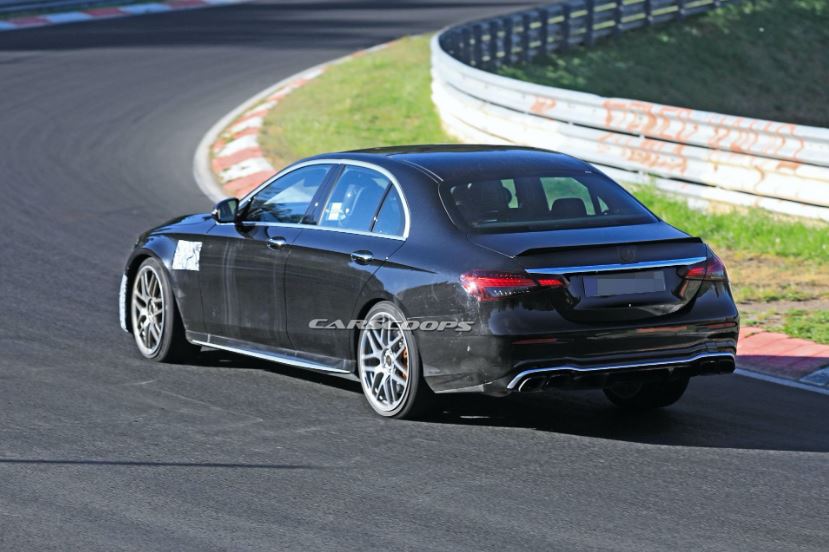 The LED daytime running headlights, which are the most easily identified feature in the spy shots, resemble the angular lights we usually see in the Mercedes CLS and CLA models. The bumpers, however, do not show any signs of change, which is odd since an AMG face-lift usually comes with big changes. The grille, however, has had the biggest change. Earlier photos of the E63 had no grille instead but these latest photos confirm that it will be broader and thick than before. The rear of the car can be seen to have square-shaped exhaust tips, which are not much different from what we see in the E53 variant.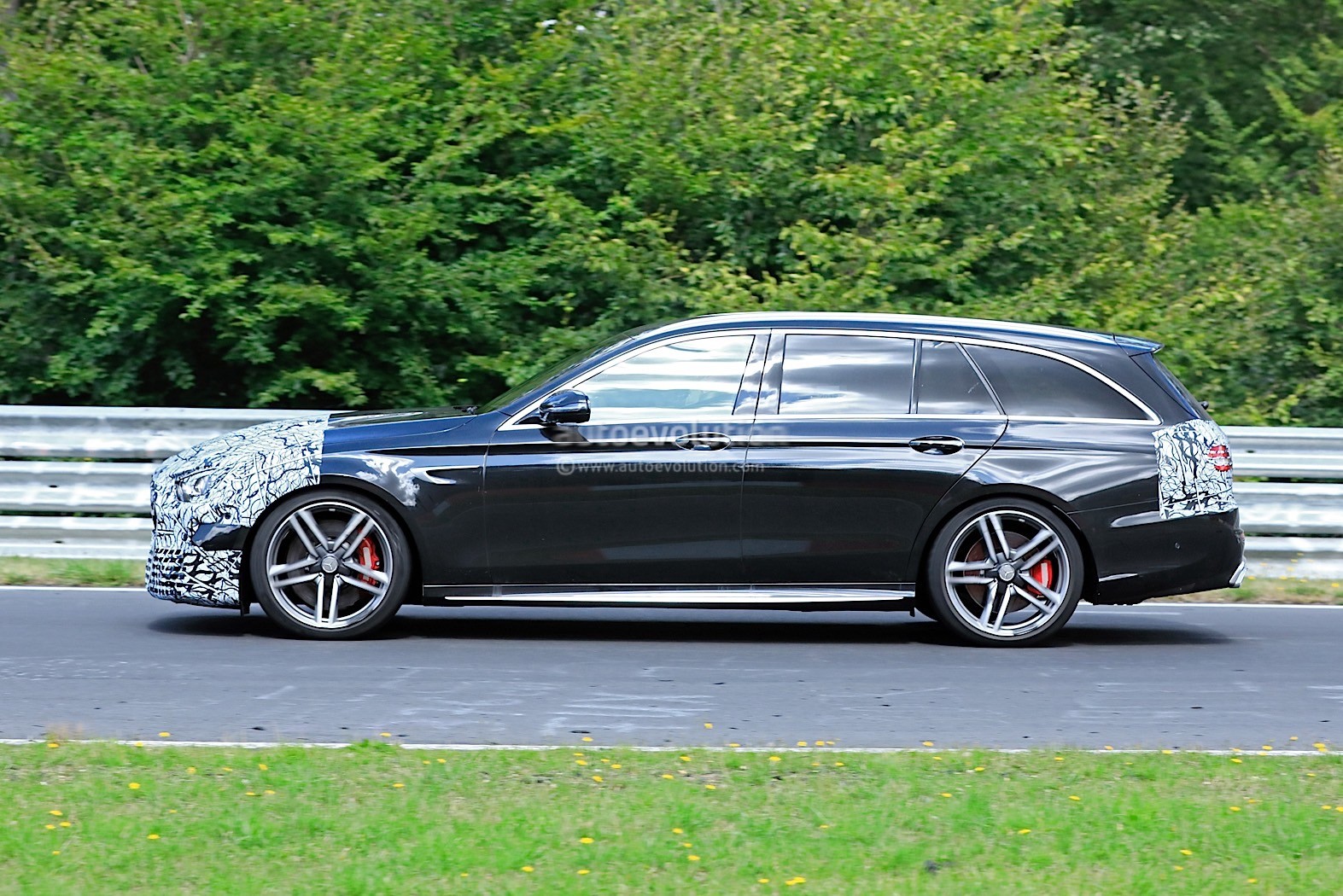 In terms of powertrain capabilities, there is not going to be a radical upgrade. The E-63 might just hover around the 600 horsepower mark. For those who want more out of their Mercedes, the company offers performance packages and even performance-built cars that you can buy. For example, a $53,000 increase would get you the insanely fast GT 63 S. It is up to you to decide if that trade is worthwhile or not.
The 2021 Mercedes AMG E-63 face-lift was set to be revealed by early 2020 but now confirmed reports suggest that a late April or early May release is highly likely.
Photo Source: CarScoops.com & AutoEvolution.com
SHARE THE ARTICLE